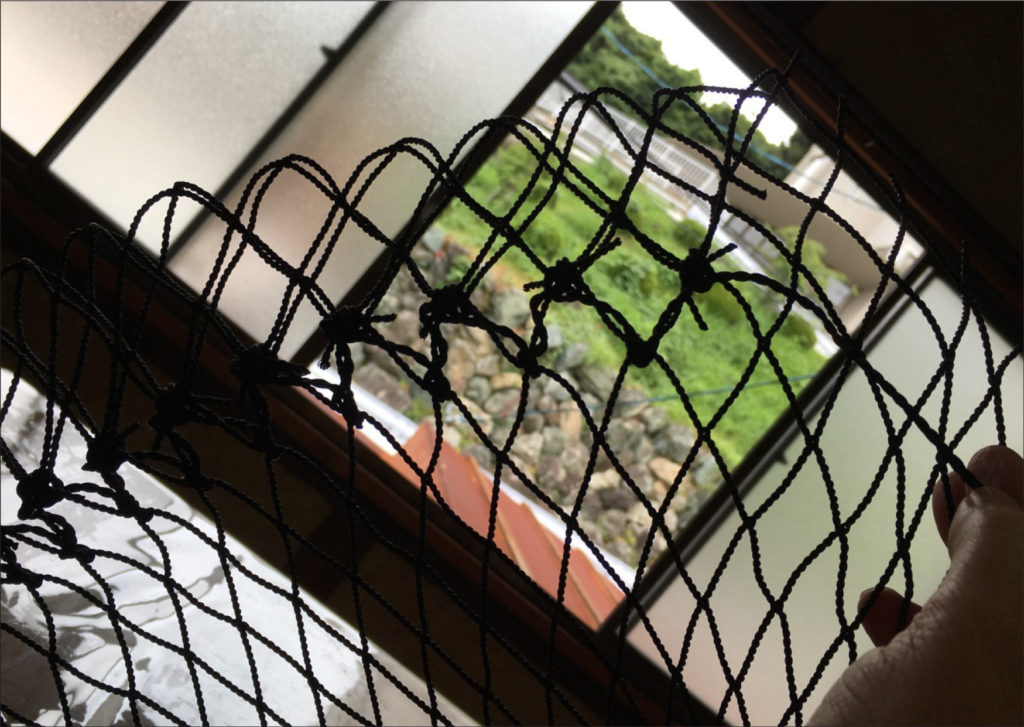 展覧会:From Primary Senses:リンダ・デニス&ユミ・マシキ
期間:2018年11月11日(日)— 2019年1月17日(木)
11 Nov 2018 (Sun) – 17 Jan 2019 (Thu)
Exhibition: From Primary Senses: Linda DENNIS & Yumi MASHIKI
Venue: ARToba
3-9-3 Toba, Toba City, Mie Prefecture 517-0011 (former Kinsuido)
Organization: Touch Base Creative Network
Cooperation: TAKEMURA Co., Ltd., Inoue Shouten
Hours: Artworks can be viewed during daylight hours in the street-facing window gallery. Closed during bad weather.
This exhibition comprises of soundscapes and visual artworks made during a Toba based artist residency in the summer of 2018.
会場:ARToba
住所:〒517-0011 三重県鳥羽市鳥羽3丁目9−3(旧錦水堂)
主催:タッチ・ベース・クリエイティブ・ネットワーク
協力:有限会社タケムラ、井上商店
時間:アート作品は、日中(明るい時間帯)、錦町通りに面したウインドウ・ギャラリーで観賞できます。悪天候の場合は休館します。
この展覧会のサウンドスケープとビジュアルアート作品は、2018年の夏に鳥羽で行ったアーティスト・イン・レジデンスで制作されたものです。
About this exhibition
This exhibition is made up of artworks developed as a result of an artist in residence held at ARToba in the summer of 2018. Artist, Linda DENNIS, and composer, Yumi MASHIKI worked together with local people to prepare the building for ARToba's opening as a creative space, participated in many local activities, such as Bon Dance Festivals, Arashima Morning Market, Ama Diver Hut experience, etc, and conducted research into local customs. The participatory artwork exhibited here by Linda DENNIS was made for the 2018 Arashima Bon Dance Festival.The soundscapes of Yumi MASHIKI incorporate sounds captured during her time in Toba, and the pieces can be listened to online using the QR codes provided in the exhibition.
The artists wish to thank the people of Toba for their warm hospitality, and hope their appreciation can be expressed through these exhibited works.
展覧会について
この展覧会の作品は、2018年夏にアートスペース「ARToba」で行われたアーティスト・イン・レジデンスの結果です。リンダ・デニス(アーティスト)とユミ・マシキ(作曲家)は、鳥羽の人々と一緒に、創造的なスペースを提供する「ARToba」のオープン準備を行い、そして盆踊り、安楽島朝市、海女小屋体験等アクティビティに参加して鳥羽の風習についてリサーチを実施。リンダ・デニス出品の参加型作品は、2018年安楽島盆踊りのために制作されました。ユミ・マシキのサウンドスケープには、鳥羽でフィールドレコーディングされた音が含まれています(展示で用意されているQRコードを読取ると試聴可)。
アーティストは、鳥羽の人々の温かいおもてなしに深く感謝しています。作品を通して、感謝の気持ちが少しでも伝われば幸いです。