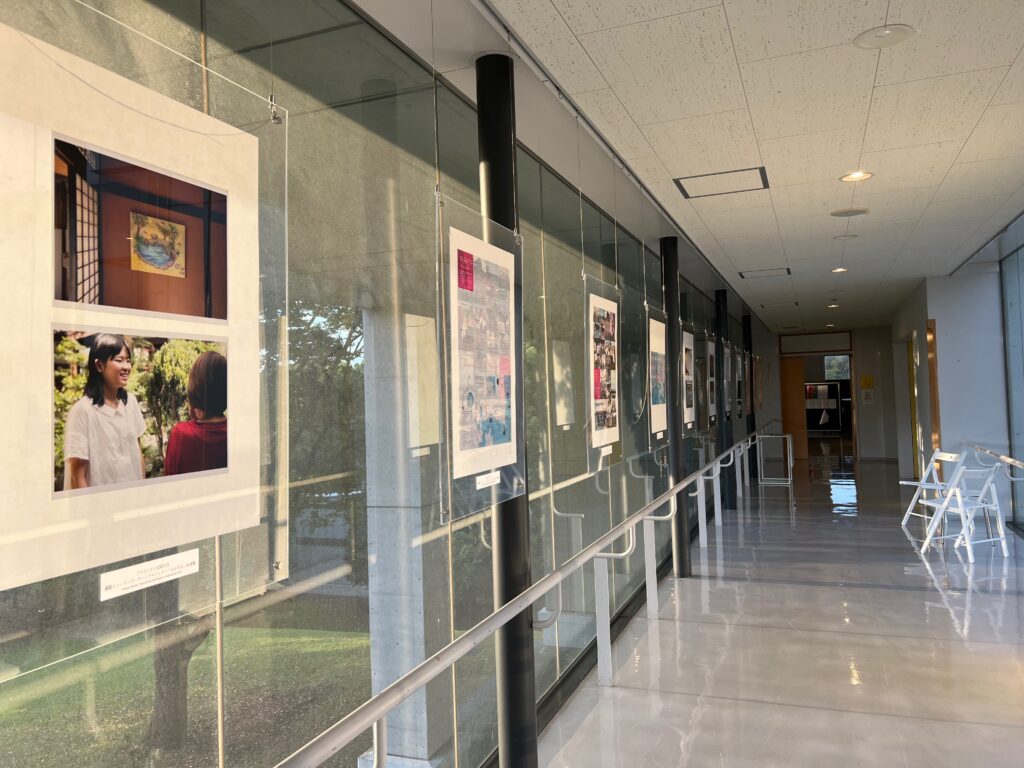 Research Bridge is a space for students of Joshibi University of Art and Design to do research and projects. It aims to be a space to connect people, ideas and information.
Location: Glass walled hallway area, 3rd Floor, Building No.10, Sagamihara Campus, Joshibi Univeristy of Art and Design
Research Bridge Semester 2, 2022
Pop-up activity for Joshibi students.
Direction: Prof. Linda DENNIS (Joshibi University of Art and Design)
Cooperation: Touch Base Creative Network
リサーチ・ブリッジは、女子美術大学の学生のリサーチ やプロジェクトを進めるためのスペースです。人々やアイディアや情報をつなぐ目的にしています。
場所: 女子美術大学相模原キャンパス10号館3階ガラス張りの廊下辺
リサーチ・ブリッジ 2022年度後期
女子美術大学の学生のためのポップアップ活動
ディレクション: Linda DENNIS (女子美術大学 芸術学部 共通専門所属 教授)
協力:Touch Base Creative Network