「ARToba Artspace」 Related Press Clippings, etc
「アートば・アート・スペース」関係 プレス記事、など
For 「ARToba EXHIBITION」 Press Clippings: Click on the ARToba "PRESS" menu button.
「アートば展覧会」関係のプレス記事のため、ARToba「PRESS」メニュボタンをクリック
2020 March: Activity Report 2020年3月:活動報告
ARToba Artspace, A Report of Creative Activities Linked with the Community of Toba.
Bulletin Joshibi University of Art and Design Vol 50 (2020), pp110 -117.
Writer: Linda DENNIS
ARToba アートスペース 鳥羽市コミュニティとつながる創造的活動の報告
「女子美術大学研究紀要」第50号(2020年)、110-117ページ
作者:リンダ・デニス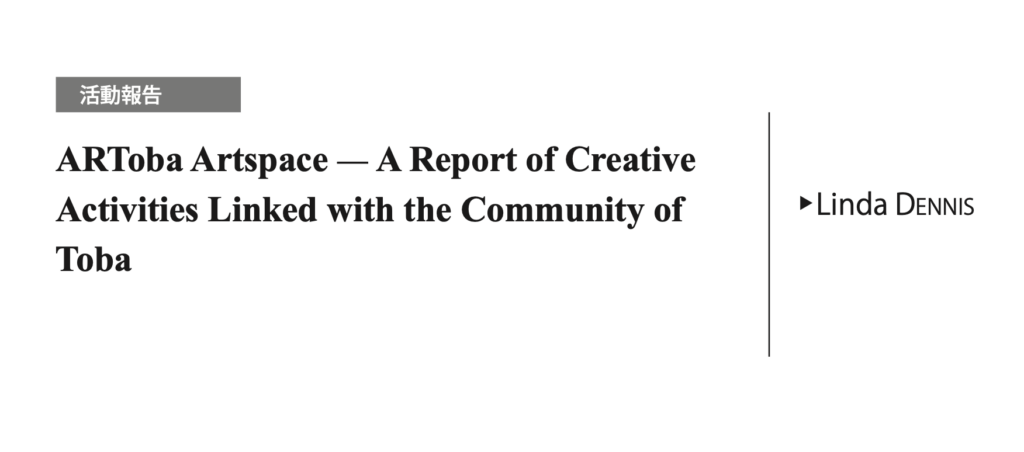 2019 Dec: Newspaper Article
2019年12月:新聞記事
A bridge between Toba and artists. Fascinated by the culture of women ama divers, Dennis, an art university associate professor, has been working at ARToba for one year. Mainichi Shimbun Newspaper (Mie), 3 Dec 2019.
鳥羽と芸術家の懸け橋に、海女文化に魅せられ創作拠点に、美大准教授デニスさん「アートば」1年、毎日新聞(三重)、2019年12月3日
https://mainichi.jp/univ/articles/20191229/org/00m/100/008000c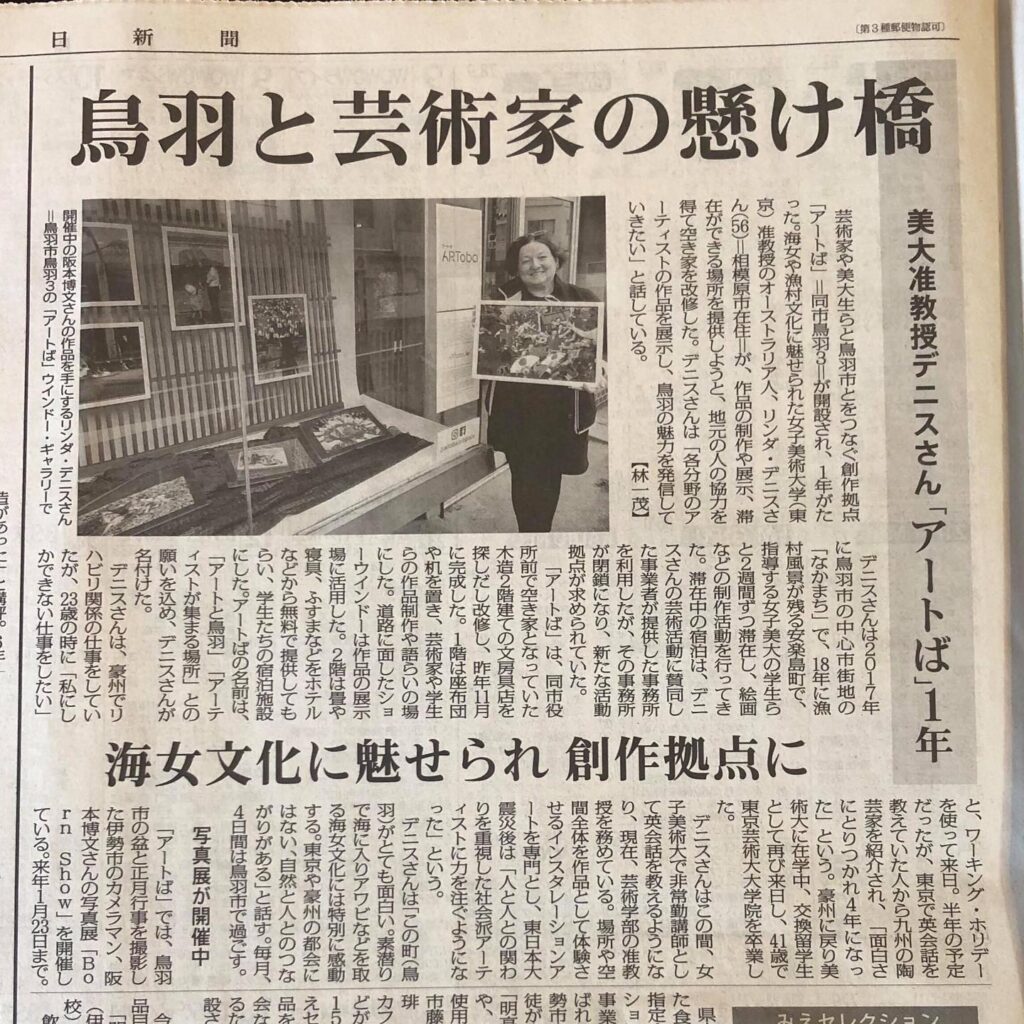 2020 June: YouTube Video
2020年:YouTubeビデオ
【TOBA NEWS No,24】Online University Classes in Toba, Toba City YouTube Channel, 5 June 2020
【TOBA NEWS No,24】鳥羽で美術大学のオンライン授業、鳥羽市YouTubeチャンネル、2020年6月5日
2020 May: Newspaper Article
2020年5月:新聞記事
Online Classes from Toba, Assoc. Prof. Linda Dennis, Toba Based. Ise Shimbun, 22 May 2020
鳥羽からオンライン授業 女子美大準教授 滞在中リンダ・デニス、伊勢新聞、2020年5月22日
2020 March: Magazine Article
2020年3月:雑誌記事
Stephen Mansfield, "International Travel Plan", March edition.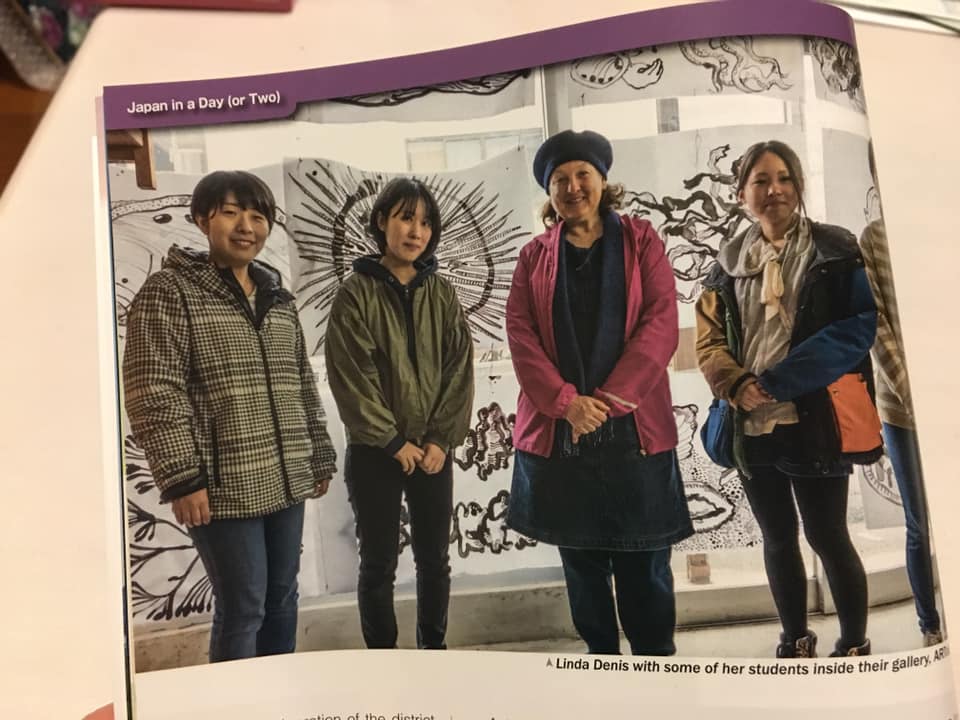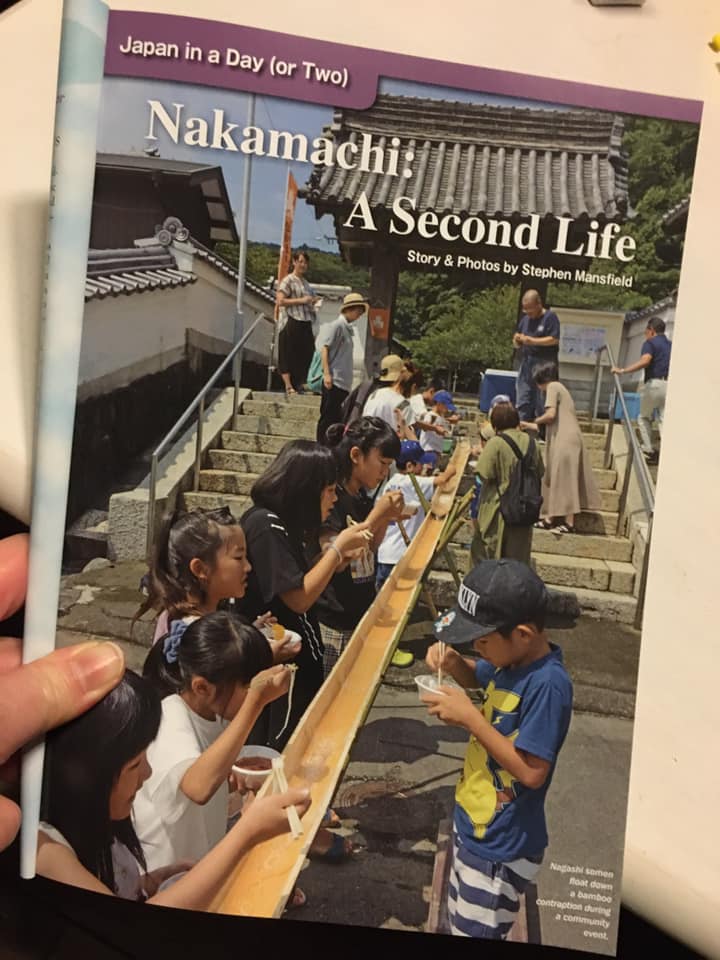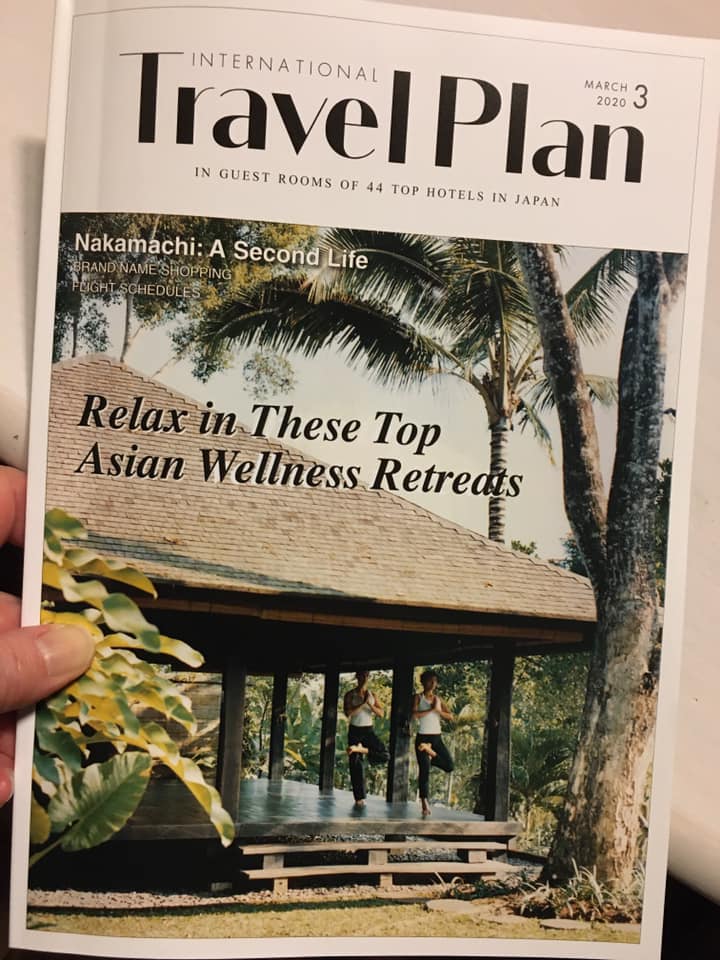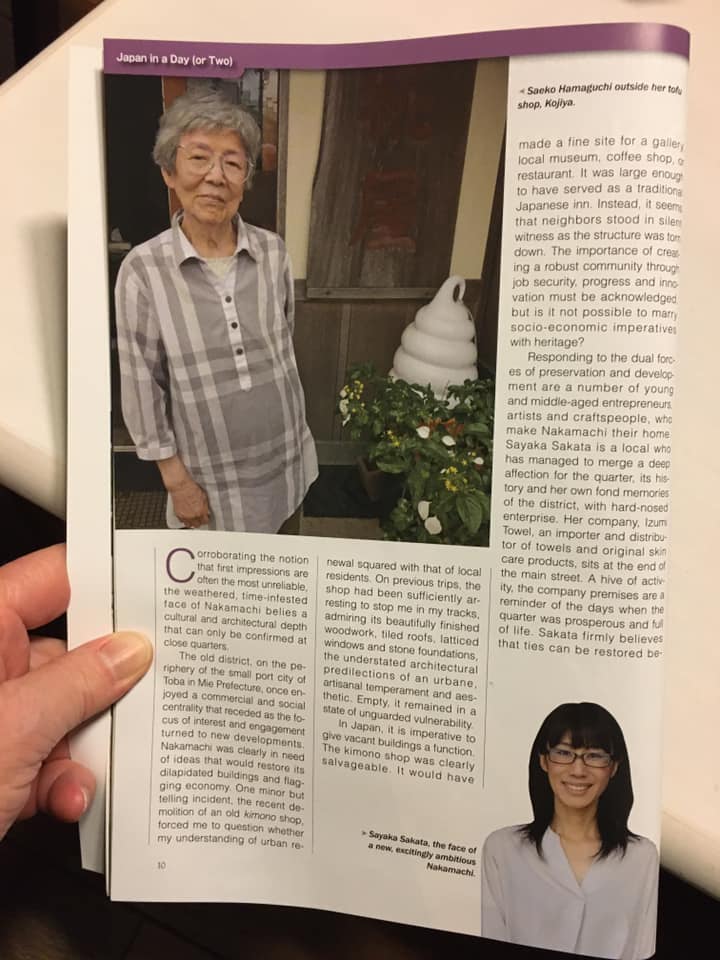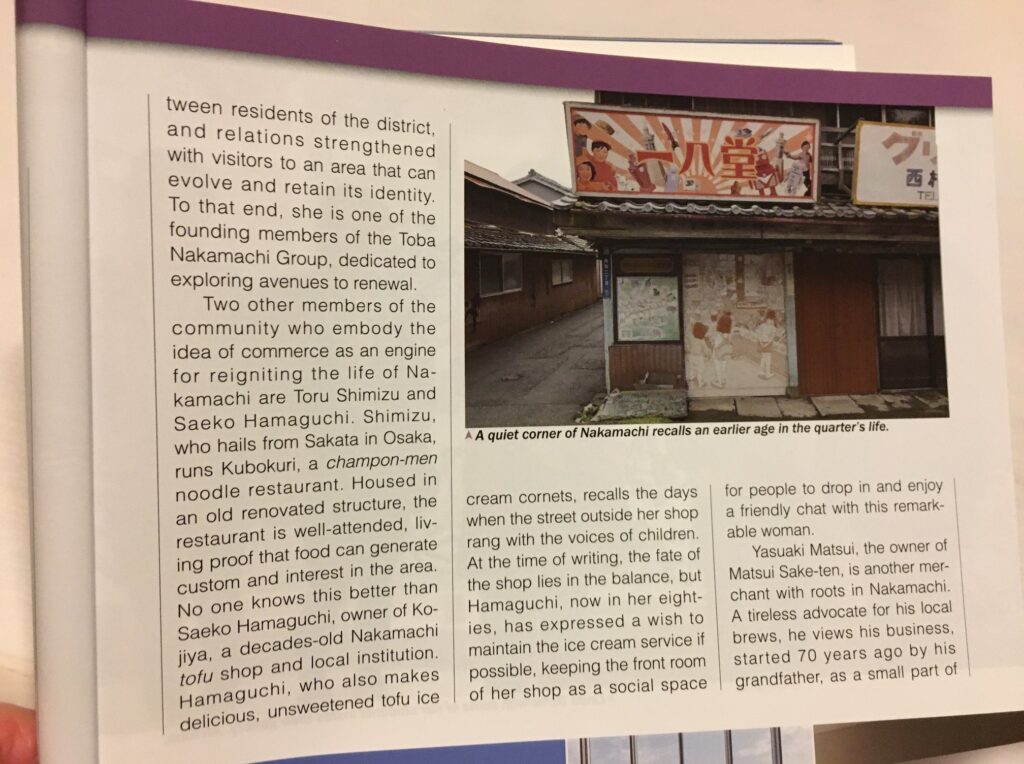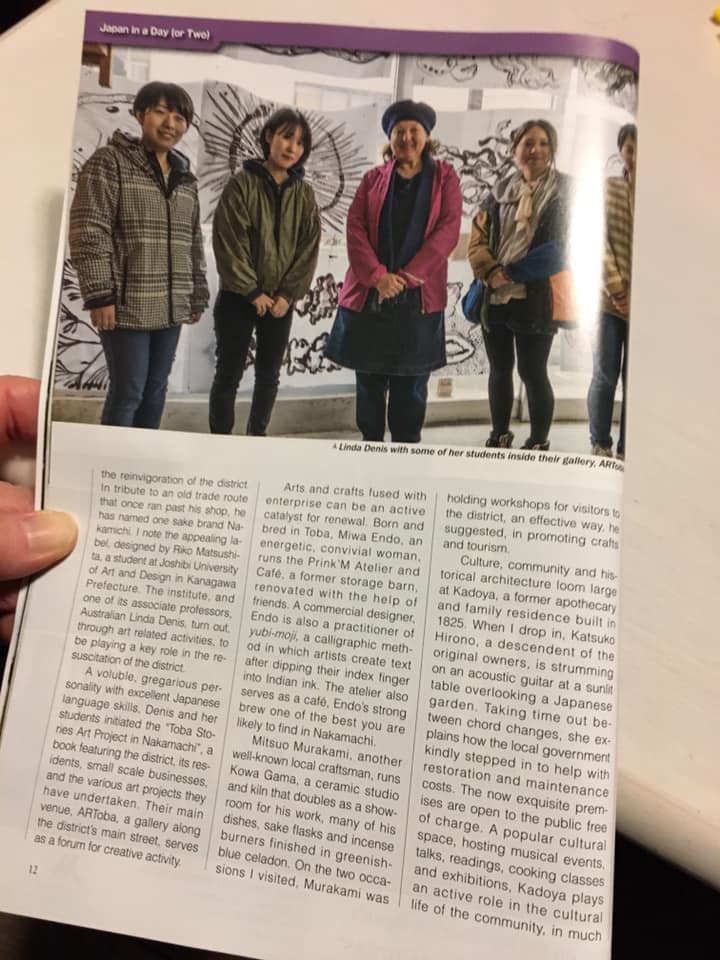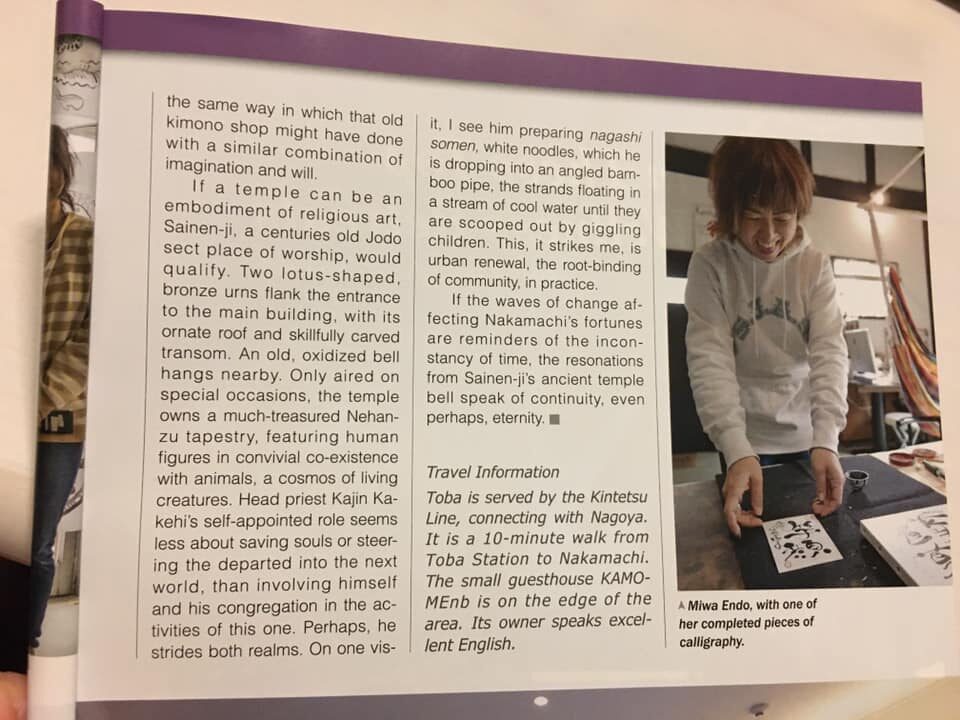 2019 September: Newspaper Article
2019年9月:新聞記事
Writer: Stephen Mansfield
Signs of life: Urban renewal in Nakamachi, The Japan Times Newspaper, 21 September 2019
作者:Stephen Mansfield
生命の兆し。なかまちの都市再生、The Japan Times新聞、2019年9月21日
https://www.japantimes.co.jp/culture/2019/09/21/general/signs-life-urban-renewal-nakamachi/?fbclid=IwAR1rGbhzyzBhColR4VfNu3M8ePGmqCtov-loIgKjIm3aacdm41V2mCXT7dQ#.XcDaOMiRWEd